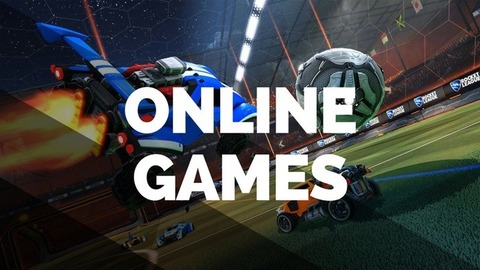 Children today are spending their more and more time on the internet. If we talk about online games; people usually kids and teenagers are spending their lots of time on gaming. With online gaming, now you can connect people from around the world. You can numerous games on your device depending on your device compatibility and interest. People are now purchasing PCs and mobile phones which are specially manufactured for gaming purpose.


But is this much interest in online gaming is good for you? Well, the answer only depends on you. If you are searching for something just for killing your time then online gaming is a good platform for you. But if you are spending your lots of time on gaming then this could a problem. Nowadays kids are spending hours in gaming which is affecting their daily routine. The other threat of online gaming is security breaches.


Online gaming can get you into various online threats. The threats related to online gaming can be easily prevented but most of the gamers do not use preventive measures and falls in those harmful threats.


Here are the top risks related to online gaming:


Phishing


Phishing is the most common type of threat in online gaming. The hackers send links which look reliable. When the person clicks on the link; it redirects the page to a form. If the person fills the forms; all his details will be directly sent to the hacker. To avoid phishing attack, always install your game from the official website. You should never download any game for an unreliable link or third-party.


Data-Theft


Teenagers often love playing online games on game parlors. Playing around gamers gives a different level of enthusiasm! But are those devices safe? You can compare public PCs to public toilets. You don't know who used it before you and who will next to you. There are chances that hackers have installed any kind of malware, keyloggers which can steal your details. There are various malicious software programs which can save your credentials. You may forget to logout your account; the person next to you can easily steal your data. So, you should always use your device for gaming purpose.


Privacy invasion


You can meet various kinds of people through online gaming. Never trust an unknown person on the internet. Playing games, chatting is good but never share your details on the internet. Never share your phone number, address, your photo to anyone. Never believe the person sitting behind the screen.

Malware


Online gaming is a potential weapon for a malware attack. Hackers can send malicious codes through the games. Never open any kind of URL on the internet if send by an unreliable person. The best way for keeping your device malware-free is by using Webroot Geek Squad in your system. Antivirus also provides gaming mode; you can play your game without any kind of bothersome.


Online gaming is a good place for increasing your online social space. Play safe and enjoy online gaming!